I regularly update my essay posted in this space on 6 January 2013 titled, "Climate change summary and update." This post draws attention to the additional information. Please comment at the original post.
____________
Catch me at the Age of Limits annual conference in late May. Details here.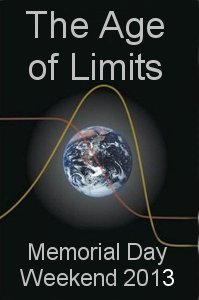 ____________
Thanks for your continued support of Mike Sosebee's film, described in a previous essay. Please spread the word.