Off the keyboard, camera and microphone of RE
Follow us on Twitter @doomstead666
Friend us on Facebook
Published on the Doomstead Diner on July 10, 2014
Discuss this article at the Podcast Table inside the Diner
Bonus Podcast: Guy McPherson on Religion, Morality and the Progress Meme
A few weeks ago right after I got the new Electric Wheelz, I took them on their first major Test Drive in the Colony Days Parade held every year in Palmer. Along with the July 4th Parade in Wasilla and the Alaska State Fair Parade when it opens in August, these are the 3 main Parades held in the Mat-Su Valley during the Summer.
Parades are a traditional Celebration of Victory of one sort or another, beginning of course with Military Victories, but extending to Sports Victories too of course, every time the Mets or Yankees win a World Series, they of course get a Ticker Tape parade down Wall Street, despite the fact nobody uses stock tickers anymore with paper tape output, the Piglets view all the latest HFT Data on their Bloomberg Terminals these days.
What Parades here in the FSoA have evolved into is mostly a Celebration of the Consumer Culture, and every local bizness gets a Float to advertize their biz as they march down the parade route, passing out Candy to all the kiddies long the route. Along with the Biz Floats though, there always are Political Floats for various Candidates for local political office, Boy Scout Troops, and invariably also a group from the local VFW with a Support Our Troops float.
In this parade, our Biz happened to be marching directly behind such a VFW SOT group, who while they didn't have a float, did sport a dude in a Polar Bear costume, a Disabled Vet of probably the Vietnam War era, and an Amplified Music System playing non-stop "Patriotic" Music. Cruising behind them, I got a couple of Vids with the "Scooter Cam". 🙂
The tune on the Loop which got to me the most was a Toby Keith "country music" type song I had never heard before, "Courtesy of the Red, White & Blue". The lyrics are an unabashed glorification of militarism, a complete propaganda piece selling the idea that we send out our soldiers only after being attacked for our "Freedoms" (cough, spit, PUKE), but man if you do attack us, we will light you up like Vietnam on a Summer's Day in 1969.
Now this nation that I love
Has fallen under attack
A sucker punch came flyin'
From somewhere in the back
As soon as we could see clearly
Through our big black eye
Man we lit up your world
Like the fourth of July.

And Uncle Sam put your name at the top of his list
And the Statue of Liberty started shaking her fist
And the Eagle will fly, and it's gonna to be hell
When you hear Mother Freedom start ringing her bell
And it'll feel like the whole wide world's raining down on you.
Brought to you courtesy of the red, white, and blue.
Here's the Full Official Music Video of this tune, for those of you who like me may have never heard it before:
Gotta love the Cheering Soldiers and Patriots attending Toby's concerts here, shaking their fists at all the appropriate moments.
This sort of War Propaganda Patriotic Music has a long history, you could go at least as far back as the Battle Hymn of the Republic to get a stomach full of this shit.
My particular favorite in this genre is Johnny Horton, who died pretty young back in 1960 but had huge popularity with his Amerikana Songs, Sink the Bismark being one of my favorites of this type.
What you will find if you go over and view this on You Tube is that the Ads that come at the beginning are all basically RECRUITMENT ads for joining the Military. These songs get those Patriotic Juices Flowing, be a HERO, defend our FREEDOMS! A complete crock of shit of course, none of these wars were ever about fighting for Freedom, all were about fighting for control over global resources.
What the Face of War really looks like is none so glorious as any of this propaganda makes it out to be. These days though, besides the stuff you can pull down from Social Media sites and the Iphones of various locals being Bombed Back to the Stone Age by our Glorious War Machine, you don't see any of the gruesome outcomes of war, unless it is our Propaganda machine trying to demonize the other side by showing the outcome of the latest "Terrorist" bombing. Who's the bigger terrorist here, the guy with a few sticks of Dynamite strapped to his chest, or the Drone Pilot delivering Death From Above with Cruise Missiles with explosive power in the kiloton range, and that is just the non-nuke stuff!
When we saw the horror during the Vietnam War era, it helped mobilize an anti-war movement, so nowadays you don't get to see such things anymore. That was the Past. Now we do "Surgical" strikes with little collateral damage. More total bullshit of course. It STILL looks like this!
You don't think so? Here's a pic from a few days ago of an Israeli Air Strike on the Gaza Strip:
War is not about Freedom for anybody, EVER. War is always about CONTROL, not Freedom. If you are on the "winning" side in a War, whatever freedom YOU got out of it came at the expense of Freedom LOST by some dead guy on the other side.
The whole pathetic nonsense of this kind of War Glorification inspired a Rant I recorded right after the Colony Days Parade, but it has been in the cooler for a while here as a whole lot of other stuff has been going on, and I haven't had time to put together all the vids and so forth to work up an article until now.
Snippet:
…Our Biz was marching right behind a Support Our Soldier Group playing non-stop Johnny Horton type Freedom and Democracy songs, and not only that sporting a WWII era Veteran in a Wheelchair as well. Still not sure how parading the maimed victims of War works to help perpetuate it, but in just about every parade of any type, even a parade celebrating a Mets Victory in the World Series you get your Veterans marching, or being wheeled in display along the parade route.

How long will these Parades continue onward here, celebrating Victories that are in truth DEFEATS? Over in Iraq, the great Victory of Desert Storm 1 & 2 has devolved into further Civil War there, nothing was won other than to keep Oil flowing out of Iraq a few years longer, so Happy Motoring could continue on here. How long will it take the parade marchers and parade spectators to actually see the TRUTH, that Industrial Civilization is collapsing right before their very eyes?…
For the rest, LISTEN TO THE RANT!
WAKE UP AMERIKA! DON'T BUY THIS PROPAGANDA ANYMORE! DO NOT ENLIST, DO NOT ACCEPT CONSCRIPTION.
This message coming to you
COURTESY OF THE DOOMSTEAD DINER
So do your duty, boys, and join with pride
Serve your country in her suicide
Find the flags, so you can wave goodbye
But just before the end even treason might be worth a try
This country is too young to die
HEROES OF THE REVOLUTION EDWARD SNOWDEN. AARON SWARTZ, JULIAN ASSANGE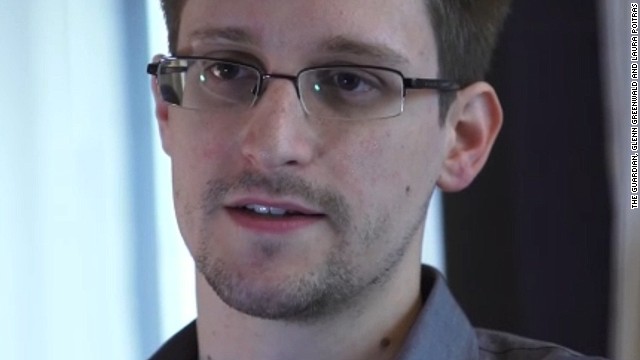 RE
_______
Steps To Becoming Independent – Growing Our Food, Killing Our Friends, Taking Responsibility, by Reese Jones
After the knowing and accepting of Collapse of Empire and Runaway Climate Change, we can take steps to carry on, and carry on well.
In past videos in this series, we've discussed emotional upheaval; disbelief, denial, anger and rage, feelings of being adrift on a crazy, storm-tossed sea imprisoned in some uncontrollable nightmare. But as they say, this too shall pass.
The clouds part, and we know we must go on. If not for ourselves, then for our loved ones.
How do we go forward and what steps to take?
In this video, we discuss gardening and food independence and learn about the complexity of reconciliation between crises of conscience and the act of killing our friends. Perhaps importantly, we learn the value of taking responsibility for these very actions.
In all of Nature, killing abounds … if we, as sentient and knowing beings, do it at all, let our killings be swift, and painless as possible, our animals having lived contented lives. For, to survive well, not only is it likely best that we learn to accept and approve of others, we must assuredly accept and approve of ourselves. For if anyone watches what we do, it is us. We are our own greatest judge.
Here, I believe Dr. McPherson addresses this directly, and thoughtfully.
_______
Due to an overwhelming number of submissions, essays in this space will appear at the top of the page for only two days. Essays will be intermixed with questions for discussion. If you could ask a single question concerning near-term human extinction, knowing that everyone at NBL would ponder and then offer their opinion, what form would that question take? If you're willing, please send your question to guy.r.mcpherson@gmail.com. It will be posted anonymously for commentary in place of an essay.
_______
Nature Bats Last joins the airwaves Tuesday, 5 August 2014. McPherson will be joined every Tuesday at 8:00 p.m. Eastern by co-host Mike Sliwa for this hour-long show on the Progressive Radio Network. Follow the page and join the group on Facebook.
_______
McPherson was interviewed by UK Collapse radio via Skype on Tuesday, 22 July 2014. Discussion about McPherson begins at the 50-minute mark in the video embedded below.
_______
Loyal online followers of Benjamin the Donkey's whimsical, incisive "limericks of doom" have been lucky to come across the Internet blogs that showcase his sharp wit. Now they will rejoice to find he has published a compilation of his most clever and penetrating works in hard copy at last. A slender volume in perfect gift size, its modest dimensions are nevertheless replete with his trademark gentle but mournful gallows humor. Whether you already know or merely suspect that humans are relentlessly ruining the earth in myriad ways, Ben's richly concise pronouncements will leave you in no doubt, and laughter too. Enjoy having your own book and order a few extra for friends who are on the verge of enlightenment…wait, what … you don't remember what Orwell wrote of Benjamin the Donkey? "… things never had been, nor ever could be much better or much worse hunger, hardship, and disappointment being, so he said, the unalterable law of life."
An excerpt:
Rational Animals: An Oxymoron
What logical reasoning gave
To us since we came from the cave
Sure got lots of ink
And changed how we think
But not the way we behave.
Order it here, it's only $3.41!
_______
McPherson's forthcoming book is co-authored by Carolyn Baker. Extinction Dialogs: How to Live with Death in Mind has been submitted to the publisher and is scheduled for release by 1 October 2014.
_______
Find and join the Near-Term Human Extinction Support Group on Facebook here
_______
If you have registered, or you intend to register, please send an email message to guy.r.mcpherson@gmail.com. Include the online moniker you'd like to use in this space. I'll approve your registration as quickly as possible. Thanks for your patience.
_______
Going Dark is available from the publisher here, from Amazon here, from Amazon on Kindle here, from Barnes & Noble on Nook here, and as a Google e-book here. Going Dark was reviewed by Carolyn Baker at Speaking Truth to Power, Anne Pyterek at Blue Bus Books, and by more than three dozen readers at Amazon.