I contributed a chapter, upon request, to a book titled, How to Save Humanity. My chapter was developed from my previous writing in this space. The book can be viewed and downloaded free by clicking here (but not by clicking on the icon below).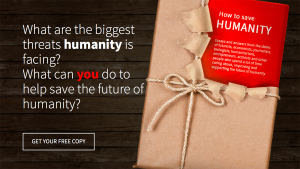 ______
Catch Nature Bats Last on the radio with Mike Sliwa and Guy McPherson. To catch us live, tune in every Tuesday at 3:00 p.m. Eastern time, or catch up in the archives here. We take your calls, too, on each show: 888.874.4888. If you prefer the iTunes version, including the option to subscribe, you can click here.
Next week we'll be taking your calls as we call out the inconsistencies in Michael Mann's work. Please send audio/video clips and Mann's written work that adheres to the faux target of 2 C, Mann's acceptance and then denial of abrupt climate change, and so on. In this case, please send your contributions to Mike at mikeyjonsliwa@gmail.com.
______
Looking for San Francisco Bay Area folks to raise $$$$ to bring Guy to San Francisco. Please contact amyvegan@gmail.com if you are willing to donate towards Guy's travel here.