I'll be delivering presentations at two venues in Wisconsin during the coming days, as indicated below. Please join me.
13 August 2018, 6:30 p.m., Northern Great Lakes Visitor Center main theater, Ashland, Wisconsin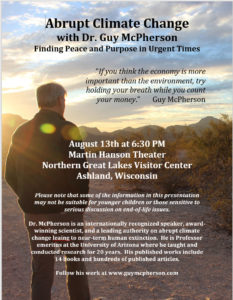 15 August 2018, 6:30 p.m., Dreyfus University Center Theater, University of Wisconsin, Stevens Point, Wisconsin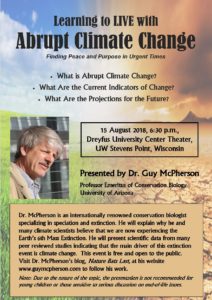 Thanks to my all-volunteer booking team for seeking additional volunteers in support of my speaking tours. If you would like to host me in your area, please send me a message at guy.r.mcpherson@gmail.com
I'm featured in a video series that airs now and then. Catch all released episodes of the Guy, Fawkes, and Jamen show here.

My latest book is available in audio, and can be purchased here. Ms. Ladybug and Mr. Honeybee: A Love Story at the End of Time is intended for ages 11 and up.
Mugs, tote bags, iPhone cases, tee shirts, and other pragmatic goods affiliated with the book are available here