The cost of a thing is the amount of what I will call life which is required to be exchanged for it, immediately or in the long run
~ Henry David Thoreau
"Bill" sends the following, thoughtful message:
I recently retired. For 37 years as a Physician Assistant healthcare provider, I spent working and off duty hours studying multi-system biological organisms namely human beings.
In watching the recent Radish production with you and Dr. Tao, I sensed in you reticence to endorse a Climate crisis solution. I believe your position is correct for the following reasons. I will attempt to briefly elaborate.
The planet is like a smoker with COPD on continuous O2, coming to see me with a fever. I am a primary care provider. I say to myself, "oh shit", this patient is very sick. I am not sure the diagnosis but he/she needs to go to the hospital due to high risk of respiratory failure.
The patient arrives at the hospital with hypercapnia and is immediately taken to the ICU and place on a ventilator. The patient has respiratory acidosis and needs multiple meds and sodium bicarbonate to combat acidosis.
I could go on, but you catch my drift. Our planet is in crisis and … [we are] in the infancy stage of trying to begin building the ICU/CCU when the patient right now requires life support.
It is needing a "hail Mary" pass when we haven't invented the football.
You have known this. Now, I have come to this same awareness. Unfortunately, [others] continue to believe there are simple solutions. When I watched the presentation, it reminded me of the Stone Age. Just use water, sand, and sun to treat a dying patient. We have not created the wheel and we need the immortality solution and we have 20 seconds to effect the outcome. That's geological time.
The patient had been smoking for 270 years, on continuous oxygen, and has a fever. Restoring this patient to excellent health is not realistic. I will support you any way possible. I will engage the conversation, though like you, my analysis will not be welcome.
I would appreciate discussing this with you.
Sincerely,
"Bill"
Dear "Bill,"

Thank you very much for your generous message and the intent behind it. I apologize for my delayed response: The Internet service provider had a technician in the rental house I occupy, and we were without service for the last hour or so.

I am unsure how to proceed. I certainly can use help getting my message out to the masses, and I do not know how to accept your offer.

My partner is a professional videographer. She records, edits, and uploads all my video work. Beyond her, I have no support staff, which ensures that the few hundred email messages I receive daily have me responding (or failing to respond). I have been largely removed by public service by an ongoing, organized campaign that has already destroyed most of the relationships in my life while also working to eliminate my credibility. One outcome is that I will never be able to work for pay as a teacher. Indeed, my attempts to communicate with paid professors have been severely disrupted and corporate media will come near me or my message only to defame me.

My life's work as an educator continues via (very few) interviews, my writing, and the short video clips produced by my partner and me. We would like to make a feature-length film if time allows. A professional editor could help with that task.

What else? I do not know. Perhaps you have ideas, and I would love to learn about them. I am available for a phone call today if you would like. As you probably know, I live in central Florida, in the Eastern time zone.

With gratitude,
Guy
"Bill" called. We talked for about an hour. Apparently any help I can use is not forthcoming. This is not a surprise.
There is nothing to be done except to share the evidence, with compassion. You can do this. The corporate media will not comply. Neither will any government. It is up to us, and only us.
If you would like to support my efforts, then there are at least two strategies you can use. You can provide monetary support for my ongoing work. You can help my partner edit footage for the documentary film she is creating. I suspect there are additional avenues for your support, and I am receptive to your ideas.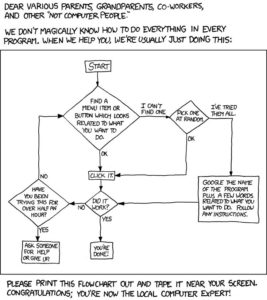 Special Notification:
The 57-acre homestead I occupied in western Belize has been re-listed for sale (click here for listing). My partner, who owns the property, must spend time with her family in Florida. She is selling the homestead at a monetary loss to be closer to her family.
Published February, 2019: McPherson, Guy R. 2019. Only Love Remains: Dancing at the Edge of Extinction. Woodthrush Productions, New York.
McPherson, Guy R. 2019. Revised Second edition of Going Dark. Woodthrush Productions, New York.
Pauline Panagiotou Schneider and Guy R. McPherson. 2018. Revised Second Edition of Ms. Ladybug and Mr. Honeybee: A Love Story at the End of Time. Woodthrush Productions, New York.
McPherson, Guy R. 2019. Revised Second edition of Walking Away from Empire: A Personal Journey. Woodthrush Productions, New York.
Mugs, tote bags, iPhone cases, tee shirts, and other pragmatic goods affiliated with the latter book, and with NBL in general, are available here (and also on Redbubble). I do not earn money from these items. Indeed, they have returned far less money than it cost to create and distribute them. I list them at the bottom of posts in this space in support of my artistically inclined partner, who created them.