I have been called a curmudgeon, which my obsolescent dictionary defines as a "surly, ill-mannered, bad-tempered fellow." Nowadays, curmudgeon is likely to refer to anyone who hates hypocrisy, cant, sham, dogmatic ideologies, and has the nerve to point out unpleasant facts and takes the trouble to impale these sins on the skewer of humor and roast them over the fires of fact, common sense, and native intelligence. In this nation of bleating sheep and braying jackasses, it then becomes an honor to be labeled curmudgeon.
~ Edward Abbey
Thanks to the exceptional generosity of a new friend and colleague, I will be participating in a rafting expedition down the Colorado River during August, 2020. I mentioned the trip in this space about four months ago, after which I opted out of social media.
I will not have access to telecommunications infrastructure during this relatively long period. As a result, I will be unable to respond to email messages or calls of any kind between 6:00 p.m. 13 August 2020 and 8:00 p.m. 24 August 2020, Mountain Standard Time (Arizona does not use Daylight Savings Time).
Recent history indicates I will receive about 4,000 email messages during my forthcoming excursion. Please do not add to my backlog. If you do, you would be unwise to expect a response.
If you must contact me during the time I am scheduled to be in the Grand Canyon, then you will need to send a helicopter downriver from the entry point where the Bright Angel Trail meets the Colorado River. Depending upon the date, I will be somewhere between the Bright Angel Trail and Lake Mead.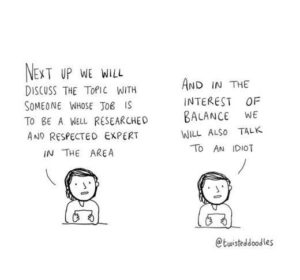 Special Notification:
The 57-acre homestead I occupied in western Belize has been re-listed for sale (click here for listing). My partner, who owns the property, must spend time with her family in Florida. She is selling the homestead at a monetary loss to be closer to her family.
Another Voice Crying in the Wilderness: My Homage to Edward Abbey is available at a reasonable price in three formats:
1. Signed, inscribed copies can be purchased here for $18 (includes postage and handling within the United States). These copies will be signed by the author and inscribed to whom you wish (e.g., "To Bill and Jane …").
2. Paper copies are available here for $9.99. If you purchase a book here, feel free to write a review.
3. Kindle edition is available here for $2.99. If you purchase a book here, please leave a review.
Latest peer-reviewed journal articles:
McPherson, Guy R. 2020. Near-Term Loss of Habitat for Homo sapiens (pdf). Journal of Natural Sciences 7(1):1-7. DOI: 10.15640/jns.v6n1-2a1 (in press)
McPherson, Guy R. 2020. The Means by Which COVID-19 Could Cause Extinction of All Life on Earth (pdf). Environmental Analysis & Ecology Studies 7(2):711-713.
McPherson, Guy R. 2020. The Role of Conservation Biology in Understanding the Importance of Arctic Sea Ice (pdf). Earth & Environmental Science Research & Reviews 3(3):147-149.
McPherson, Guy R. 2020. The Myth of Sustainability (pdf). Earth & Environmental Science Research & Reviews 3(3):117-122.
McPherson, Guy R. 2020. Trees Cannot Sequester Enough Carbon to Slow Abrupt Climate Change. Modern Concepts & Developments in Agronomy (pdf) 6(4). DOI: 10.31031/MCDA.2020.06.000641
McPherson, Guy R. 2020. Earth is in the Midst of Abrupt, Irreversible Climate Change. Journal of Earth and Environmental Sciences Research 2(2).
McPherson, Guy R. 2020. Will COVID-19 Trigger Extinction of All Life on Earth? (pdf). Earth & Environmental Science Research & Reviews 3(2)2:73-74.
McPherson, Guy R. 2019. Going Halfway: Climate Reports Ignore the Full Evidence, and Therapists Ignore Grief Recovery. Clinical Psychology Forum 321:28-31.
McPherson, Guy R. 2019. Becoming Hope-Free: Parallels Between Death of Individuals and Extinction of Homo sapiens. Clinical Psychology Forum 317:8-11. The full paper is linked here.