Dr. Guy McPherson was honored with the Jazz for Peace Honorary Ambassador Award in September, 2019. A ceremony was held 10 October 2020. The four previous honorees since Jazz for Peace was founded in 2002 include United States Congressional Representative Dennis Kucinich, United States consumer advocate Ralph Nader, America's first Chinese mayor Jean Qian (Oakland, California), and American historian Howard Zinn. Texas Tech University has an informative description of the award.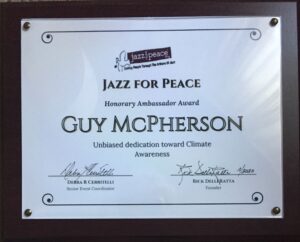 A relatively comprehensive accounting of the professional recognition afforded McPherson prior to 2010 can be found here
This blog focuses on the natural world, with a particular emphasis on the twin sides of our fossil-fuel addiction: (1) global climate change and (2) decline of fossil energy. Because these phenomena impact every aspect of life on Earth, specific topics range widely, and include philosophy, evolution, economics, humanity, politics, current events, and many aspects of the human condition.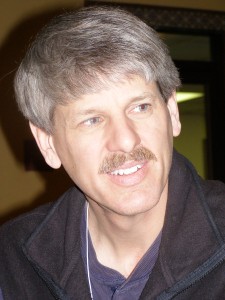 CONSERVATION BIOLOGIST, SOCIAL CRITIC, THOUGHT LEADER, EXPERT WITNESS
Dr. Guy McPherson is an internationally recognized speaker, award-winning scientist, and the world's leading authority on abrupt climate change leading to near-term human extinction. He is professor emeritus at the University of Arizona. His published works include more than a dozen books and hundreds of scholarly articles. Dr. McPherson has been featured on television and radio and in several documentary films. He is a blogger, cultural critic, and co-host of his own radio show "Nature Bats Last." Dr. McPherson speaks to general audiences around the globe, and to scientists, students, educators, and not-for-profit and business leaders who seek their best available options when confronting Earth's cataclysmic changes.
Guy McPherson is an energetic speaker and talented moderator. Professor Emeritus at the University of Arizona, he has appeared before countless audiences to speak about the two primary consequences of our fossil-fuel addiction: global climate change and energy decline. Because these phenomena impact every aspect of life on Earth, his talks reach a wide variety of audiences such as universities, associations, nonprofits, and numerous educational and scientific symposia and conferences. Most presentations are available at Nature Bats Last's YouTube channel, and each presentation is uniquely prepared for the specific audience. If you are considering hosting Guy for an event or speaking tour, you will find useful information at this link, and a host's perspective in the wake of Guy's departure here.
Guy taught and conducted research for more than twenty award-winning years at Texas A&M University, University of Arizona, University of California (Berkeley), Southern Utah University, and Grinnell College (in chronological order). His scholarly work, which has for many years focused on conservation of biological diversity, has produced more than a dozen books and hundreds of articles.
McPherson was acknowledged in his home college as an A+ Advisor during his third year on campus. He is probably the only person ever honored with the highest award given by each of the two transdisciplinary colleges at the University of Arizona (Graduate College 2002, Honors College 2009). He is one of the relatively few people in history to achieve the status of full professor before turning 40 years of age and his lengthy resume is replete with scholarly publications, including dozens of refereed journal articles (the "gold standard" by which the process of science creates reliable knowledge). He was granted the honor of emeritus status upon declining further paychecks from the university at the very young age of 49 years.
Guy developed a comprehensive set of durable living arrangements in response to the ongoing collapse of the industrial economy and global climate change. He is available for consultation if you are serious about doing the same.
Because the topics of his presentations sometimes induce despair, Guy became a certified grief-recovery specialist in January 2014. The certification was granted by The Grief Recovery Institute. Please note that Guy has never claimed to be a counselor or therapist.
McPherson is asked nearly every day for advice about living. He recommends living where you feel most alive and, simultaneously, where you feel most useful. He recommends living fully. He recommends living with intention. He recommends living urgently, with death in mind. He recommends the pursuit of excellence. He recommends the pursuit of love.
In light of the short time remaining in your life, and his own, McPherson recommends all of the above, louder than before. More fully than you can imagine. To the limits of this restrictive culture, and beyond.
For you. For me. For us. For here. For now.
Live large. Be you, and bolder than you've ever been. Live as though you're dying. The day draws near.
Guy McPherson's University of Arizona website, last updated in 2012 and subsequently unavailable for updating: http://ag.arizona.edu/~grm/
email: guy.r.mcpherson@gmail.com
Skype: guy_mcpherson
To reach this site via smart phone, scan the image below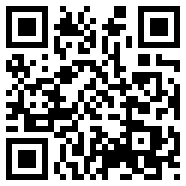 If you would like to book a presentation or solicit McPherson's participation in an event, please contact him via email at guy.r.mcpherson@gmail.com. Read more about hosting above. There is an ongoing, organized campaign to remove McPherson from public service. For a description, please read this essay and follow all the links within it. I am interviewed about the topic here, beginning at the 15:35 mark.
var _gaq = _gaq || []; _gaq.push(['_setAccount', 'UA-11690364-1']); _gaq.push(['_trackPageview']);
(function() { var ga = document.createElement('script'); ga.type = 'text/javascript'; ga.async = true; ga.src = ('https:' == document.location.protocol ? 'http://ssl' : 'http://www') + '.google-analytics.com/ga.js'; var s = document.getElementsByTagName('script')[0]; s.parentNode.insertBefore(ga, s); })();
Guy served as an expert in the following legal cases:
On behalf of the plaintiffs, Cause No. 6324 in the 394th District Court of Presidio County, Texas. Prescribed fire escaped to adjacent ranch. Deposed 28 July 2000 (Tucson, Arizona) and 20 September 2000 (Alpine, Texas).

On behalf of the plaintiffs, Cause No. 7907 in the 33rd District Court of San Saba County, Texas. Wildfire escaped to adjacent ranches. Deposed 21 August 2001 (Austin, Texas); testified 9 October 2001 (San Saba, Texas).

On behalf of the defendants, Cause No. 2902 in the 63rd District Court of Terrell County, Texas. Noxious weed allegedly spread to ranch via truck tires during geophysical operations.

On behalf of the respondent, Case No. D20022058 in the Superior Court of the State of Arizona in and for the County of Pima. Petitioner alleged that management practices did not affect value of property. Deposed 13 May 2003 (Tucson, Arizona); testified 18 August 2003 (Tucson, Arizona)

On behalf of the respondent, Hernandez and Constant v. Dry Lakes Farm. Petitioner alleged that death of horses resulted from hay contaminated with poisonous plants. Site visit only, summer 2010

On behalf of the plaintiffs, Green et al. vs. US government. Deposed 27 March 2012 (Silver City, New Mexico) and 12 September 2012 (Tucson, Arizona); testified December 2013 and January 2014 (Tucson, Arizona)

On behalf of the plaintiffs, Mary v. Peninsula Logistics, Inc. et al. Site visit only, summer 2014.
WHAT PEOPLE ARE SAYING
"Guy McPherson's work is a gift to the world. I wish all writers were as smart and as honest."
Derrick Jensen, activist and author
"Guy is hilarious."
Katie Goodman, acclaimed performer, musician, writer, actress, and speaker — Broad Comedy
"Guy McPherson is an entertaining and thoughtful speaker. I've heard him speak on a variety of topics from basic ecology to the links between science and management to the big stuff that really matters and he approaches each with well-researched preparation, captivating delivery, and passion."
Lori Hidinger, Managing Director — Consortium for Science, Policy and Outcomes
"Guy McPherson has a sharp, witty humor that not only entertains, but challenges one's imagination and deep held beliefs. If you leave one of his talks and are not thinking deeply about the subject, you were not listening."
Robert (Bob) H. Hilderbrand, Associate Professor — University of Maryland Center for Environmental Science
"His approach is disarming and his message is both life-changing and convincingly alarming. A blend of Paul Revere with Rachel Carson, Guy McPherson is a significant voice of rational conscience nudging in the wilderness. Fierce as Ed Abbey, and equally prophetic, Professor McPherson is a modern-day John Muir with a global perspective. Beyond the warnings is a body of thoughtful and pragmatic real world ideas for how best to survive and manage our entry into the coming age."
David Fitzsimmons, syndicated cartoonist — The Arizona Daily Star
"Guy McPherson is a fabulous speaker — earnest and honest, clever and funny, thought provoking and knowledgeable; one of my favorites."
Cindy Salo, President — Sage Ecosystem Science
BOOKING
Read more here, and contact Guy McPherson via email at guy.r.mcpherson@gmail.com.